Home Inspection Services
Comprehensive and detailed inspections can include:
Pest inspections (wood destroying insects)
Radon testing
Well water quality and quantity tests
Mold - Mildew - Asbestos detection
Heating & Cooling System
Interior plumbing and electrical systems
Roof, attic and visible insulation inspection
Walls, ceilings, floors, windows and doors
Foundation, basement and structural components
Exterior grounds
Inspections consistent with the standard and reporting practices of all major national inspection organizations, such as American Society of Home Inspectors (ASHI), and National Association of Home Inspectors (NAHI).
We bring ladders!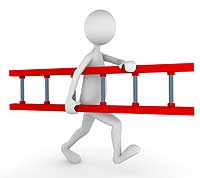 A thorough home inspection should evaluate your property from top to bottom!

I will not be doing Home Inspections from Saturday, February 13th, through Tuesday, February 23rd. I will be returning phone calls and emails on Wednesday February 24th to schedule Inspections beginning Thursday, February 24th. Sorry for this inconvenience.
$20 Discount
or Free Radon Test
With a copy of the adjacent Quality Home Services Logo or by presenting one of Quality Home Services' business cards.
Services covering Worcester County, Central Massachusetts and beyond including: Worcester, Fitchburg, Leominster, Princeton, Holden, Sterling, Petersham, Rutland, Sterling, Holden, Brookfield, Auburn, North Brookfield, East Brookfield, Barre, Hubbardston, Westminster, Gardner, Oxford, Lancaster, Clinton, Bolton, and surrounding area.
Go here to view service area listing.